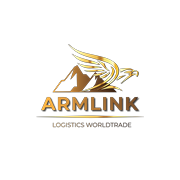 主营行业:
Moving & Relocation of Heavy Machinery | Rental & Sales of Forklift & Lorry Crane | Wooden Case & Vacuum Packing & Heat Treatment | Factory & Office Moving Services | Transportation Local & Oversea | Machinery Mover | Machinery Removals | Machinery Reloca
公司类型:
Sdn Bhd
经营模式:
Importer,Agent,Service
公司规模:
1-20 employees
注册年份:
2000
销售产品:
Moving & Relocation of Heavy Machinery | Rental & Sales of Forklift & Lorry Crane | Wooden Case & Vacuum Packing & Heat Treatment | Factory & Office Moving Services | Transportation Local & Oversea | Machinery Mover | Machinery Removals | Machinery Reloca
采购产品:
Moving & Relocation of Heavy Machinery | Rental & Sales of Forklift & Lorry Crane | Wooden Case & Vacuum Packing & Heat Treatment | Factory & Office Moving Services | Transportation Local & Oversea | Machinery Mover | Machinery Removals | Machinery Reloca

INTRODUCTION
*VISION STATEMENT
–To be a problem solver to your Heavy movement solutions.
–To be a consultant/partners to your heavy movement needs and requirements.
–To be a one stop centre to provide a total logistic move.
–To take pride in our work by providing an excellent service to our value customers.
*MISSION STATEMENT
–Personalized Service.
–Dedicated, committed and trained workforce.
–Immediate response to clients needs.
–A team of professionals having hands on Management.
–Having a very efficient and strong Operational Support.
*GOALS AND OBJECTIVES
–To provide efficiency and quality in all areas of our activities and services.
–Reducing Cost by utilizing mutual synergies.
–Ready hand information about warehousing.
–Tracking and Tracing on In-and-Outbound Freight.
–Specialized team-members to specially cater to your needs and requirements


TOTALLOGISTICSSERVICES
*Mover
▪ Factory , Office & Household relocation
*Packing
▪ Moving abroad , customize packing for export shipment
*Air / Sea Freight
▪ import/Export from Global network (LCL and FCL)
▪ Project cargo
*Transportation
▪ Door to Door (ConSOL or CHARTERED)
▪ Commercial cargo
▪ Oversized cargo
*Engineering site
▪ Dismantle and re-assemble the machine
▪ Levelling the machine
*Warehousing and Distribution
▪ Distribution
▪ Re-packing and labelling
*Certificate
▪ Workers have CIDB and NIOSH badge
HOW CAN WE ASSIST YOU ?
ARMlink LOGISTICS WORLDTRADE (M) SDN BHD is a
registered company specialize in industries of machineries, office equipment, office movers, factory relocation and vacuum packing provided with the right equipment and experience team.
As our value added service we also handling air & ocean freight forwarding , local & outstation transportation for lorry and low loader (special equipment) and also doing services sell & repair of forklift .
We total machinery solutions for all your needs globally
and also domestic.
Able to provide various options for every project so that customer can make the best decision based on cost, schedule and safety.
At Armlink we ensure that all projects are handled in the most efficient manner with constant care.